He's weird. He's unruly. He's Doug.
For the past 2 years, Doug Robertson, AKA the Weird Teacher, has shared his voice, passions, and quirks with our community on a weekly basis as CUE's Blog Editor. His blue hair and bright tone filled our minds with new ideas, inspired projects, and well wishes to members near and far. It is with great thanks that we announce the end of Doug's tenure as he transitions to spend more time with his students, his family, and his own writing which he has simultaneously been crafting.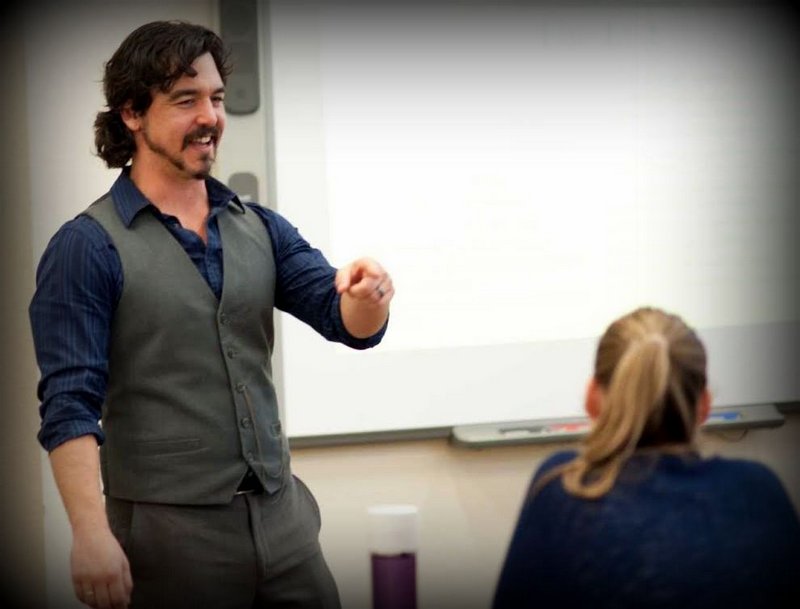 I've had the pleasure of working with Doug on several projects, and I am always impressed with the way he prioritizes the edge in people's voices. He is not shy about asking questions that push our thinking and place emphasis on "what is best for students."
Jon Corippo, Interim Executive Director of CUE and overall Helpful Guy, has this to say about Doug:
I recall writing a letter of recommendation for Doug to apply for this position – and he's not disappointed. I have appreciated his passion and wit in all the blog posts he's written and shared over the last few years. He's an EDUchampion and an amazing classroom leader.
We hope to bring Doug's voice back from time to time to keep each of us connected to his journey. Thanks for sharing, caring, and amplifying! Journey on, friend!
If you haven't checked out Doug's writing, you can find (and purchase) his four published titles here.
And while we're at it, click below on a few of our favorite posts from Doug: